Well Jared, I shot a 50 too!!
I finally made it out to the range today... I had to sight it 2 AR's I built. I decided to throw my Mosin in, and shoot it last.
I shot prone, w/ a rear bag. Conditions were nice, hardly any wind, and cool.
Everything started off well. Colb Bore shot, 20 pts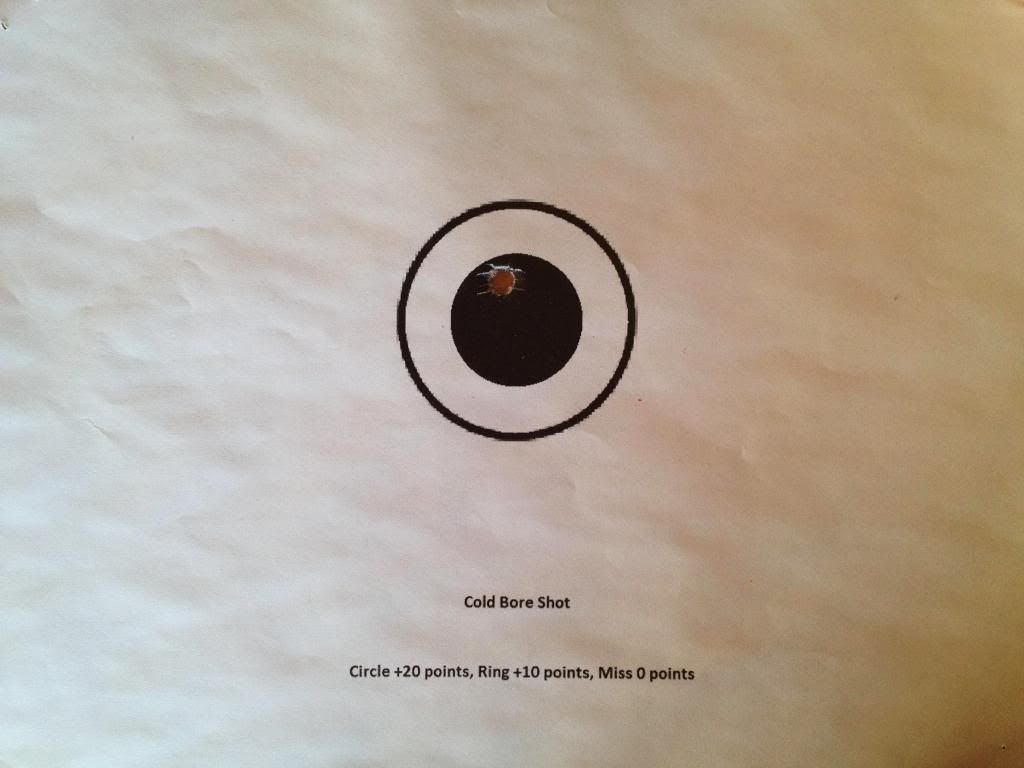 Then the three shot group stage... I don't know hat happened there. 10 pts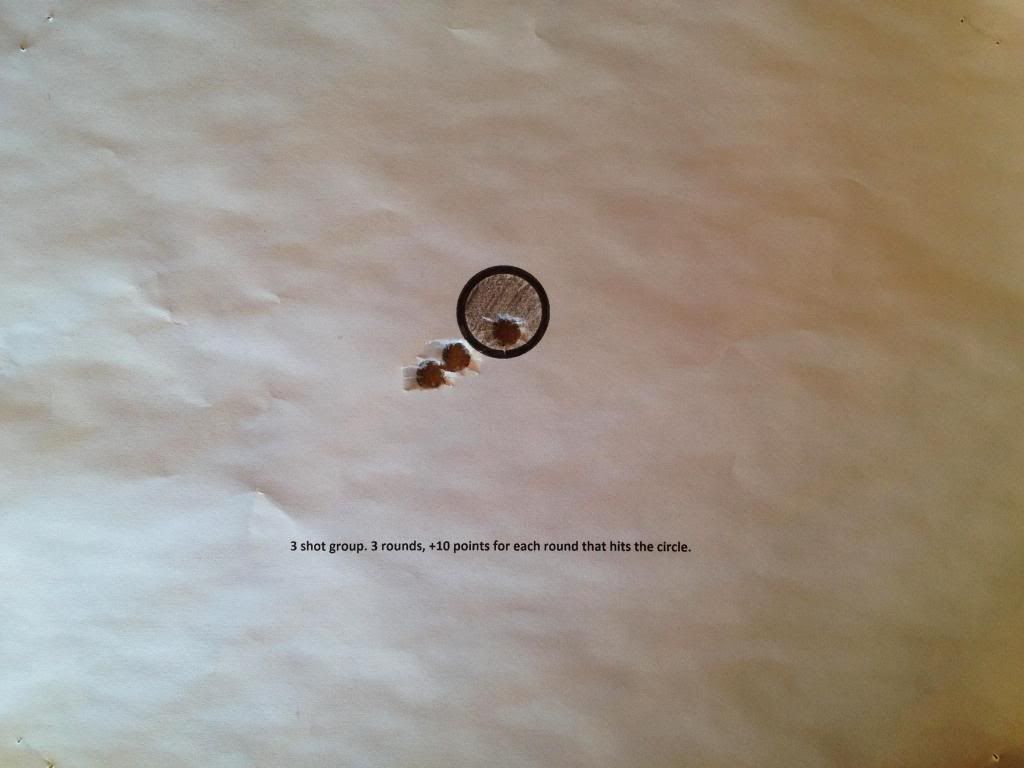 Then the know your limits stage. I should have hit that one... though I probably still would have gotten a 0 because I'd have gone for the last square.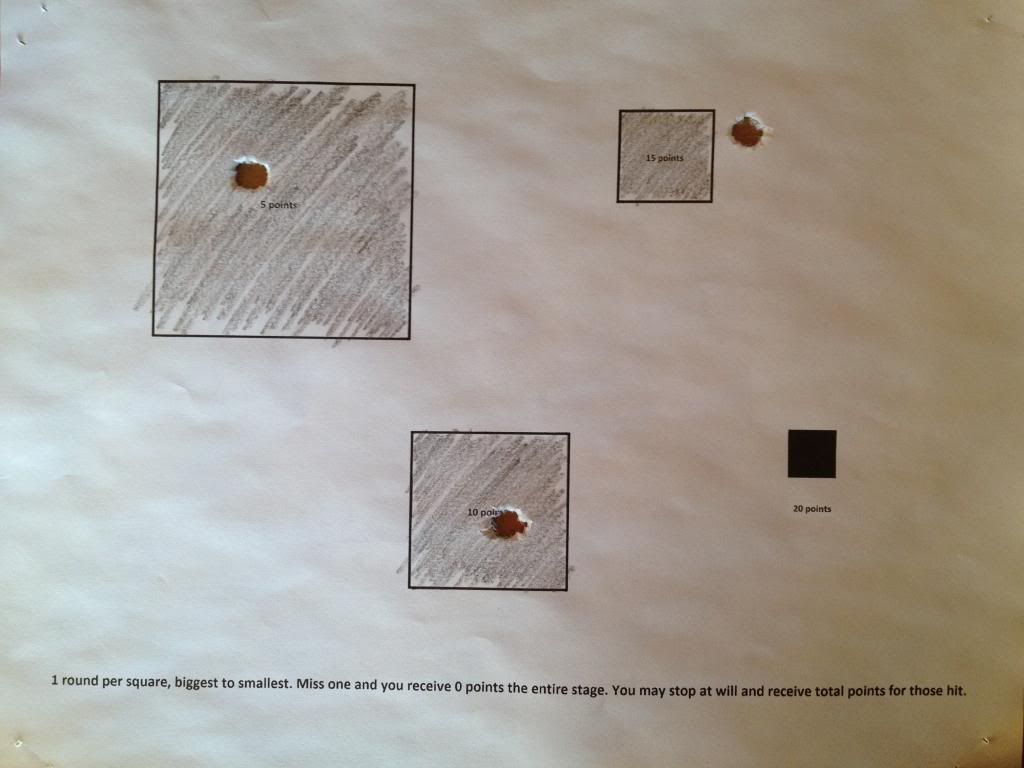 Then the Hostage target. I was feeling pretty good, and I video taped it... both the target through my spotting scope, and me. I'm splicing it together like with that video of me shooting my .22. I'll put it together with some other Mosin footage and post it someday. Anyway... 20 pts for this stage.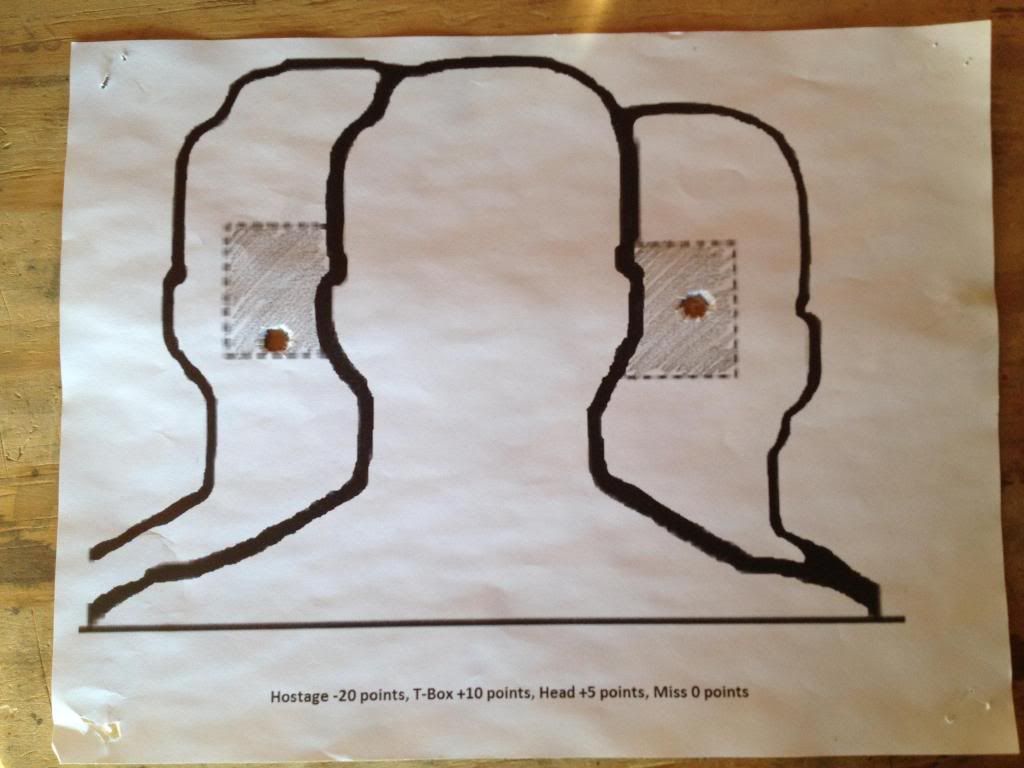 I guess I only 'missed' 3 out of 9 rounds... and they weren't by that much. But it looks like 50 is par for the course, unless one of you guys embarrass us. I'll probably end up shooting this again when I get my M28/76 put together!