I shot the May AZPRC match this past weekend... I used my M28-76 again.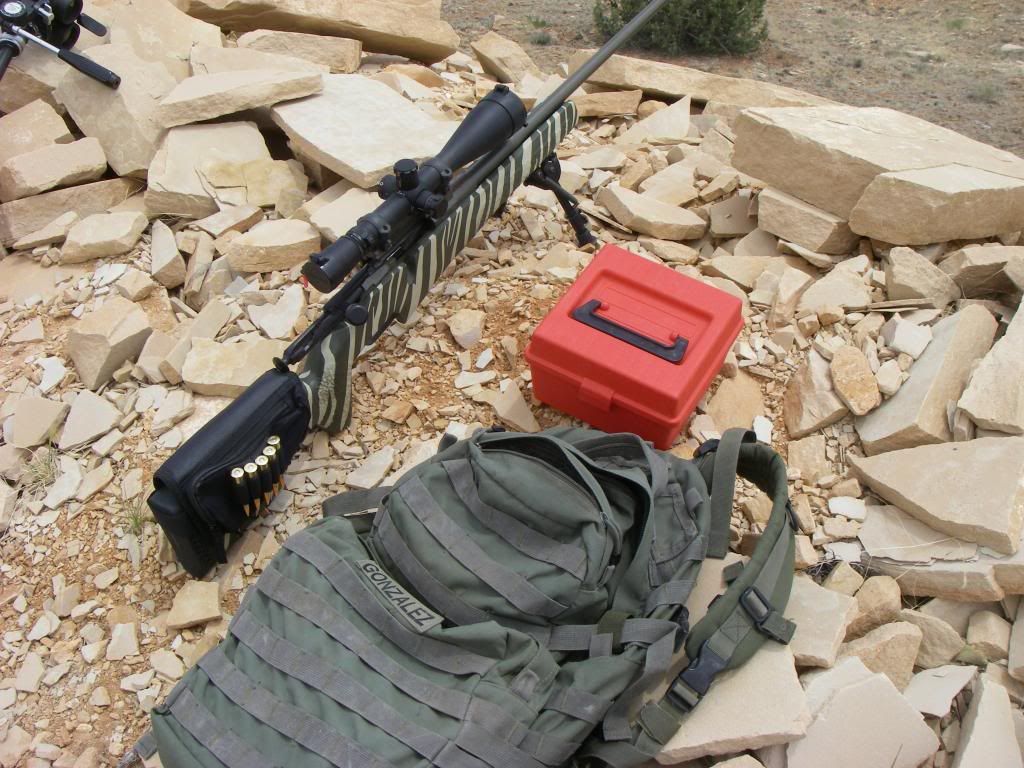 The conditions weren't the greatest, variable winds 20-35 mph. It definitely show'd that the .30 caliber can't quite compete with the 6, and 6.5 mm cartridges... my wind holds were almost twice what the 6.5's were. The variable wind affected the bullet more. I ended up shooting an 80 (out of 300) and the winner shot a 130. I ended up being 8th out of 16 shooters.
Again we stuck around, and shot one of my buddies rifles... affectionately called 'shrek.'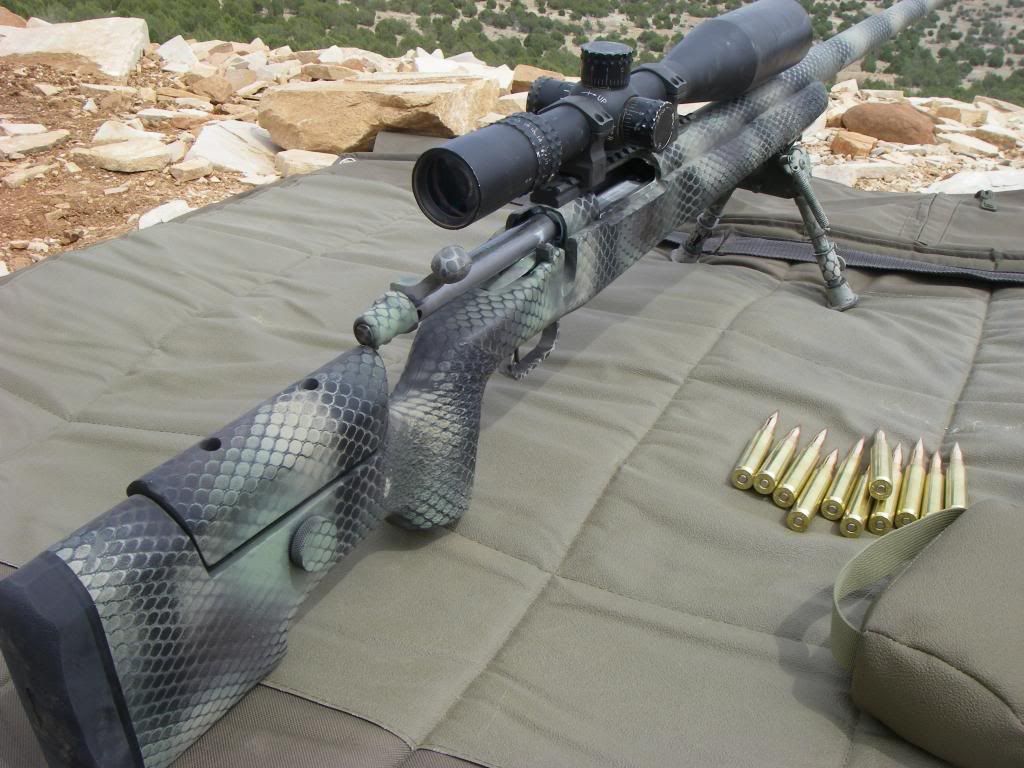 She's a .338 remington ultra magnum... throwing a 300 grain OTM @ 3100 fps.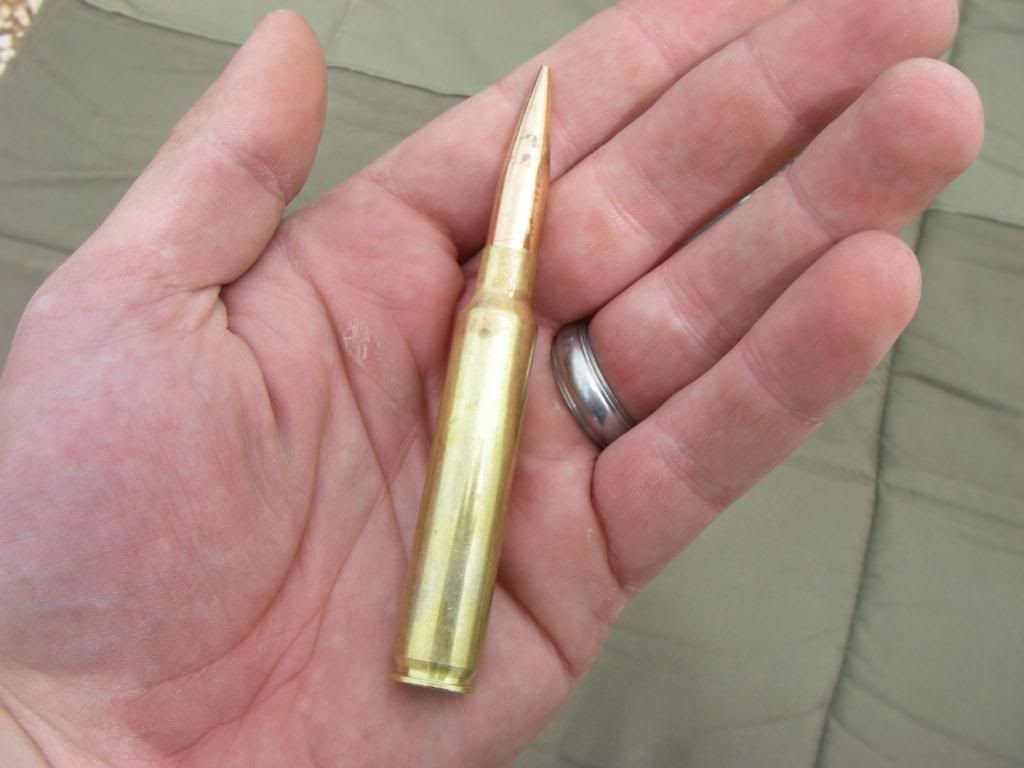 My buddy broke his hand about two weeks ago, so he didn't do much shooting. So I ended up shooting most of the 100 rnds he had loaded up (to form the cases). Needless to say my shoulder is going to be sore for a couple days.
We started at the 1080 target, and pushed it out to 2365... The wind was ridiculous, and at 2365 without even the slightest hint that the wind had changed, our impacts were shifing 10+ MOA left and right.
My buddy said that shooting 2,000 + in this wind was 'just stupid.' We had fun though...
I didn't get a chance to test fire the Franks UK-59 build, and I didn't even attempt to shoot my M28-76 past 1100 yds. O'well, there's always next time.