So I've been wondering for a while how my favorite surplus would fare against a commercially sold brand. I decided the 4th of July was a perfect day to try out my expiriment!
The ammo used were as follows.
Surplus: 72 Bulgarian Silver tip Light ball 146 gr?
Commercial: Winchester soft tip 180 gr
Range tested: 100 yds 5 mph wind humid as all get out 92 degrees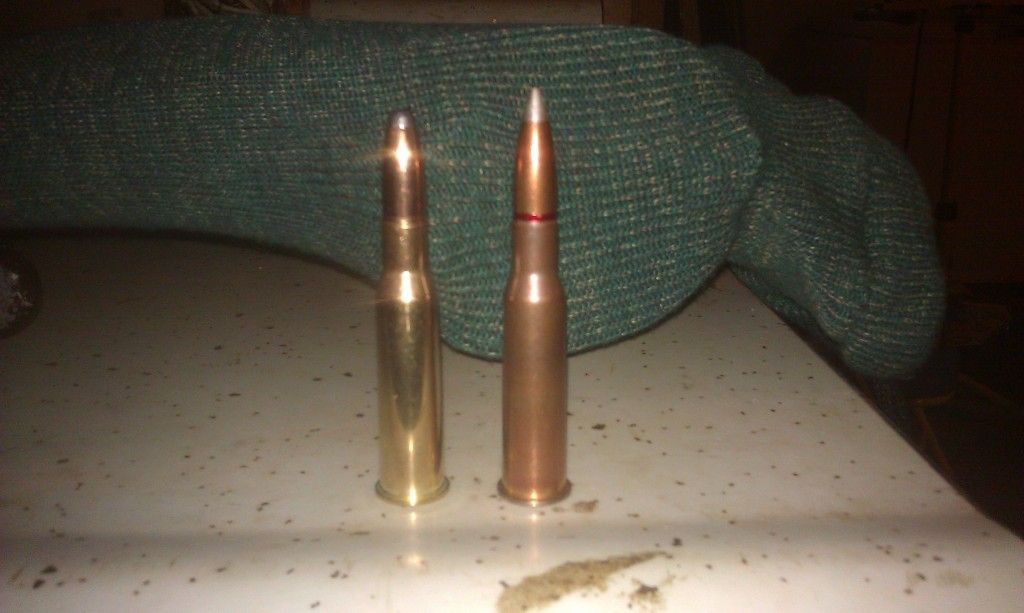 I started out by dialing in with the commercial rounds and was VERY impressed with the consistancy. As seen below on a few groups the hits are touching.
So I decided to try surplus and see how that compared. Not quite as consistant. Plese excuse the fact the pictures loaded sideways.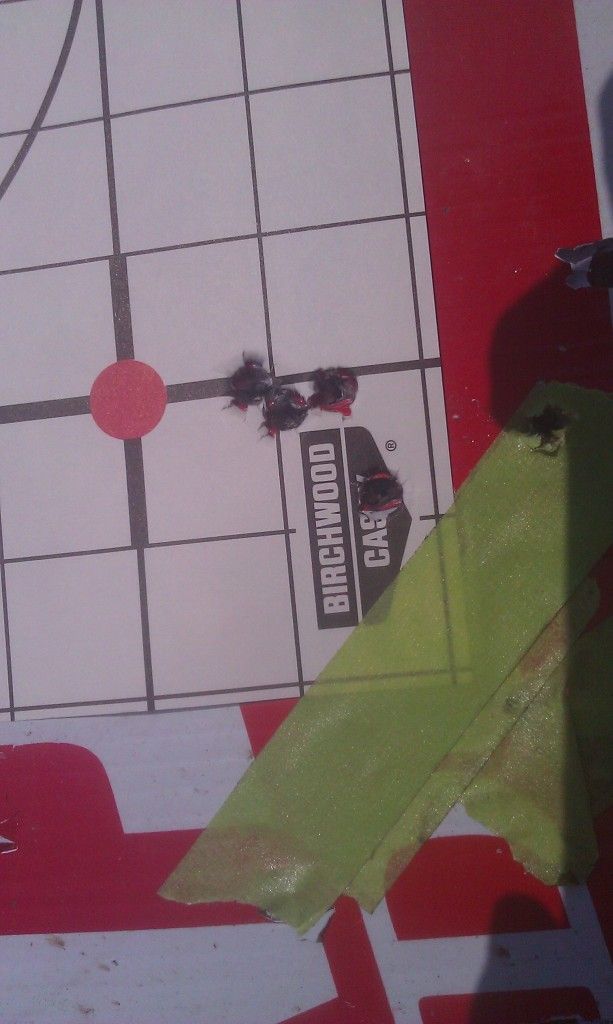 All in all my findings are as such, surplus is a cheap way to shoot all the time but it takes a lot of work to be consistant. Commercial on the other hand is consistant and seems to keep trajectory better than the surplus, I think it can make a not so good shooter look much better (such as myself).
When it comes down to cost surplus wins hands down at $90 for 440 rds to MY door .vs. commercial at $42 for 40 rds. As for the results/cost debate I still think surplus is not a bad way to go if shooting for fun but if shooting in competition surplus is a horrible choice.
Well guys, let me know what you think and have a wonderful 4th of July!